This recipe for Red Currant Mohito came about when I received a bunch of red currants from a neighbour, who grows them.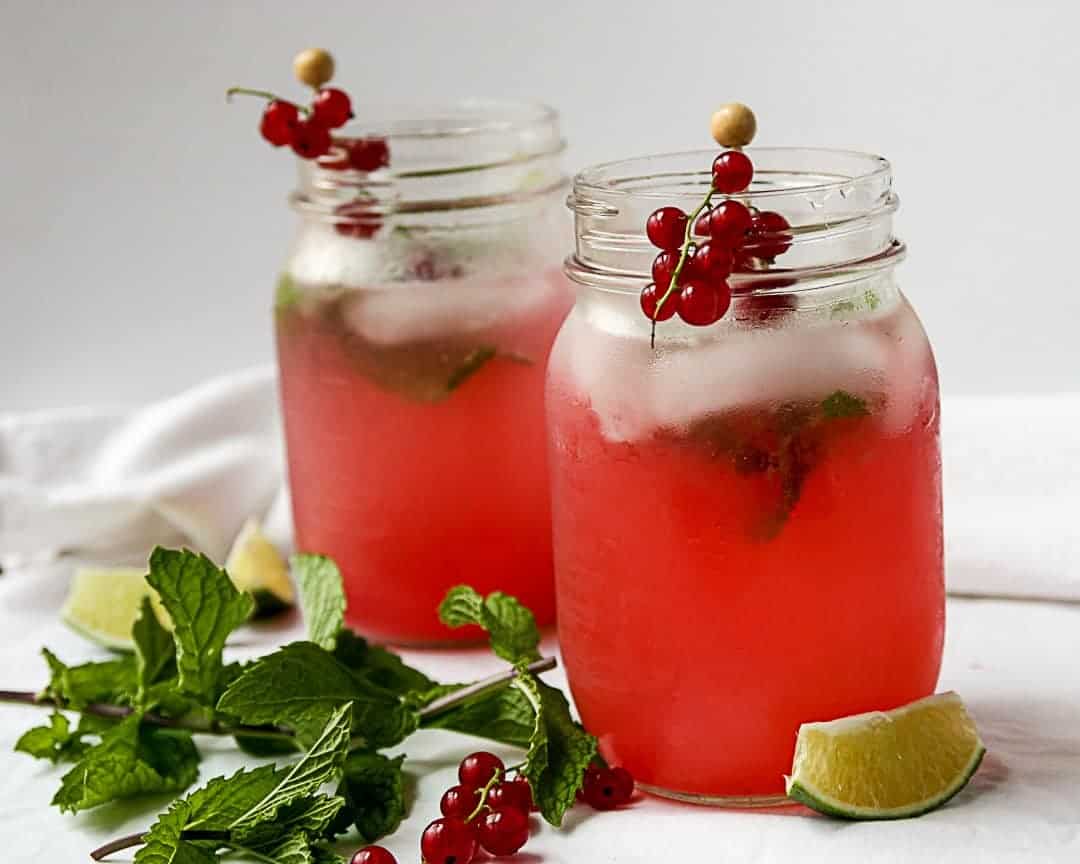 It challenged me to come up with a recipe, which a sudden abundance always does. And,  because I have never published a cocktail recipe, and have been wanting to, this seemed like the perfect opportunity. And with all the mint growing in my own garden, a mohito was calling to me. Plus, it's summertime, which means, cocktails on the deck, right?
About Red Currant
Red currant (or in the UK, redcurrant) are beautiful berries with a delightful balance of tart and sweet. Currants are closely related to the gooseberry, and there are black and white varieties besides the red. They are delicious eaten just as they are, and on salads and desserts. Red currants are a super healthy food, too. Check out all the nutrition benefits of eating these little berries: What Are the Nutrients in Red Currants?
Fun Fact About Red Currants
Here's an interesting fact: the dried currants that you can buy in the store are not currants at all, but a small seedless dried grape. This is from an old cookbook; "The Kitchen Gardener's Companion" by Pat Katz. Looking through my huge cookbook collection for inspiration was disappointing. Currants are rarely mentioned, and even then, usually only for jams and jellies.
Red Currant Simple Syrup
Left to my own inspiration, I made a very simple syrup with my currants to use in this drink. You can also use this syrup to make a lovely vinaigrette, pour on pancakes, ice cream or as a glaze for grilled chicken or pork. I love recipes that serve more than one purpose, and this one really does.
A classic mohito is usually muddled mint, sugar, lime and rum. This delicious drink just adds a new and yummy dimension.
You don't need to stem the currants, since they will be strained out.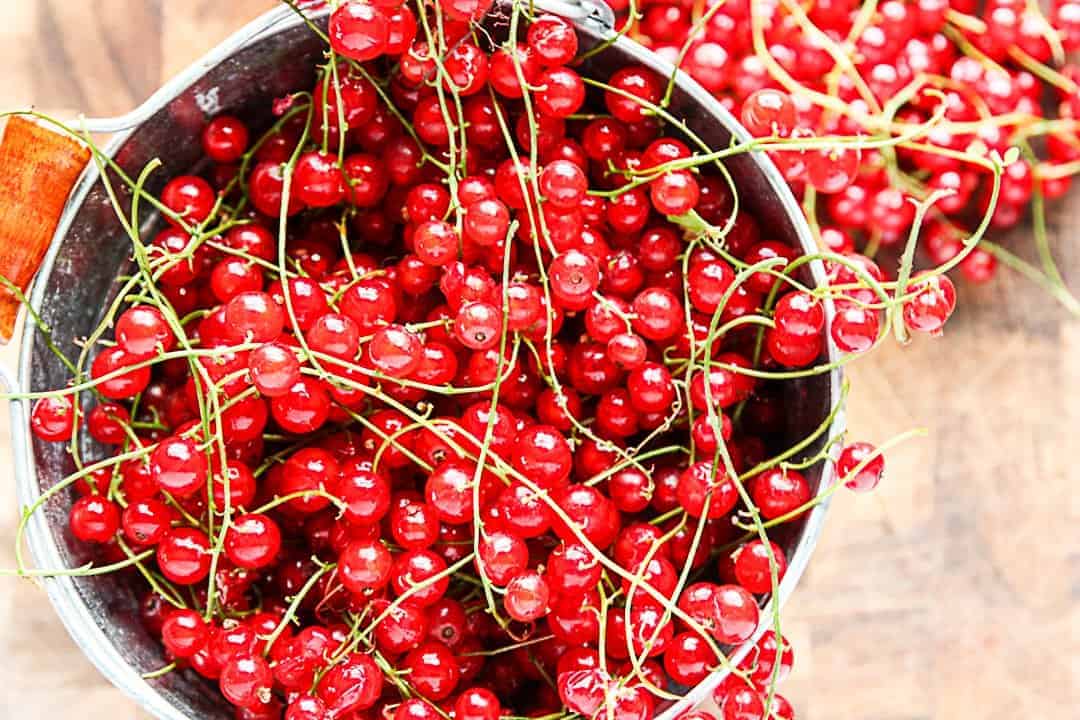 How To Make A Red Currant Mohito
Print Recipe
Red Currant Mohito
Red Currant gives this refreshing Mohito a delightful tartness.
Ingredients
Red Currant Syrup
1/4

cup

sugar

1/4

cup

water

2

cups

red currants
For the Mohitos
2

cup

ice cubes

4

ounce

red currant syrup

juice of 1/2 lime

24

fresh mint leaves

plus one for garnish

8

ounces

white rum

16

ounces

club soda
Instructions
To make syrup, put sugar and water in a medium saucepan and bring to a boil, stirring until sugar is completely dissolved.

Add currants and continue to boil for 2 minutes.

Remove from heat and use a potato masher to crush any unbroken berries.

Allow to cool completely. Strain and discard solids.

To make each mohito, in a 16 ounce mason jar, put all ingredients except club soda. Put lid on jar and shake vigorously.

Remove lid, top with club soda, and garnish with a mint leaf and a sprig of red currant berries.

Serve immediately with a straw for sipping.
Nutrition
Calories:
214
kcal
|
Carbohydrates:
21
g
|
Protein:
1
g
|
Sodium:
28
mg
|
Potassium:
188
mg
|
Fiber:
2
g
|
Sugar:
16
g
|
Vitamin A:
280
IU
|
Vitamin C:
24.8
mg
|
Calcium:
39
mg
|
Iron:
0.9
mg